LBMS May Students of the Month
LBMS May Students of the Month:
At Long Beach Middle School, we are setting sail for SUCCESS. We are proud of these scholars for working hard daily to exceed our expectations. Thank you for making our school a fantastic place to learn and grow. #5houses1family
Paratum: Johnathan Malley and Julianne Wahl
Quantum: Ariana Carnell and Chance Haddock
**Mutunci:**Lainie Champagne and Evan Heidingsfelder
Fidum: Heavenlea Joseph and Tucker Elias
Nitimini: Ava Adcock and Emma Nguyen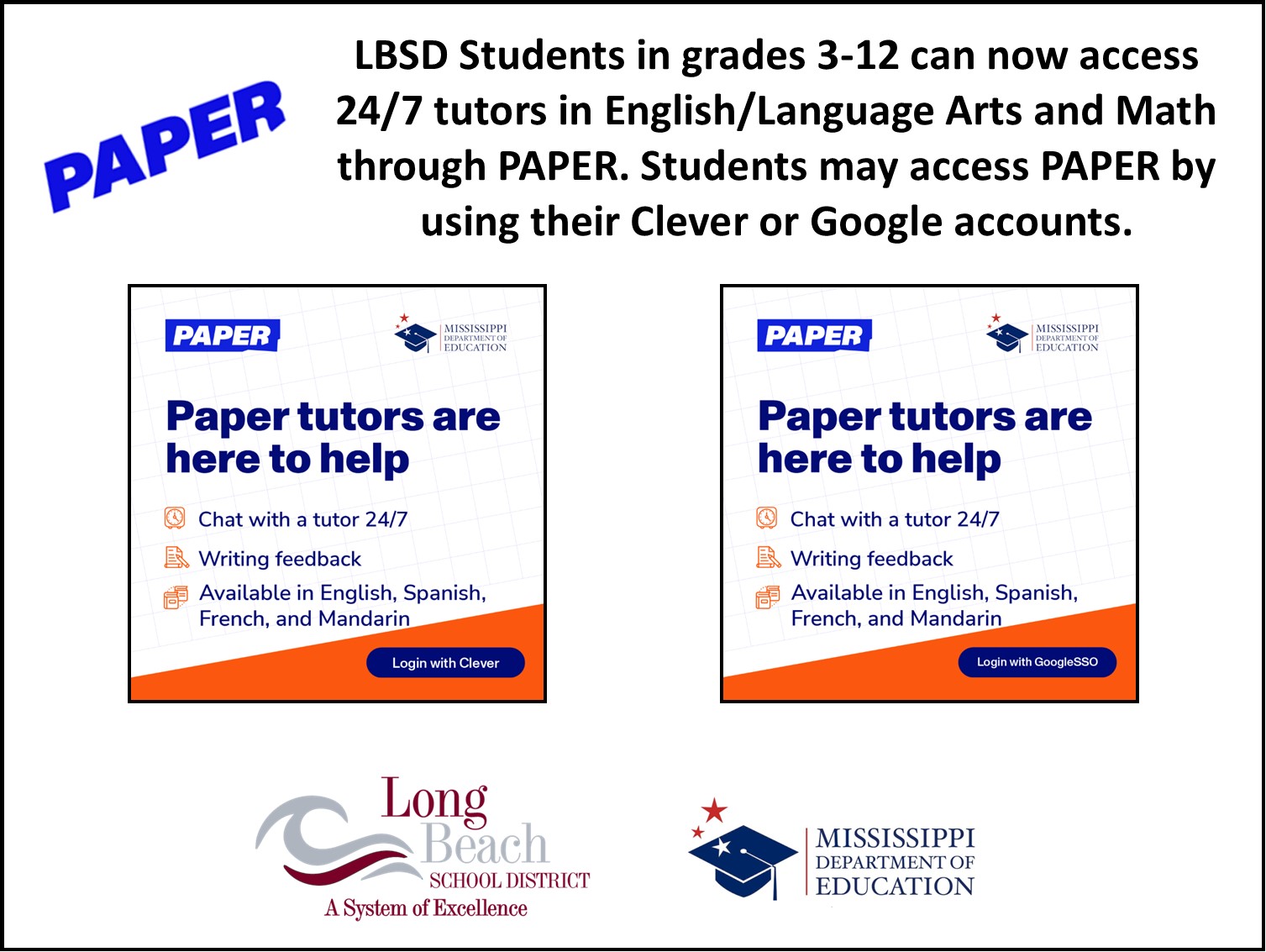 Bright byte Survey
24 minutes ago
Bright byte Survey
Take 15-20 minutes to help your school improve its use of technology. This is an anonymous survey regarding your technology use. It will take approximately 15-20 minutes to complete. Your answers are very important! They will help your school choose the right technology for your classrooms. There are no right or wrong answers. Everyone will have a different set of answers to these questions, depending on his/her different experiences. Thank you for your time and ideas!
May Team Members of the month
Congratulations to our May staff members of the month, Jeanie Whelan and Anita Lynn.
Sorry, but there was nothing found. Please try different filters.